from Screenplays by William Hamnet Wall




LOVE IS THE GREATEST SUPERHERO


Genre: Action / Drama / Religious


Logline: Jesus returns to earth as a superhero to fight crime, terrorism and to heal suffering.

It takes miracles for Joe, a Navy SEAL, his abducted six-year-old, cynical detective

Murphy, a fatherless boy, a gay couple, an alcoholic paramedic Chivonn and

presidential limo driver Jamal to accept his divinity. When Jesus is kidnapped and

crucified by ISIS leader, does he die on the cross before his Navy SEAL buddies can

save him?

​

Pitch: HIGH NOON meets THE PASSION OF THE CHRIST
​


QUOTES FROM SCREENPLAY:



The heart closing blinds the eyes.


Joy kills more fear than courage can.


A lake is moved by the smallest pebble falling. Our prayer itself is God responding.


What is unforgivingness, but love of self? What is forgiveness, but love of God?


Prayer is listening, not asking.


Bitterness is the illusion that others cause our emptiness.


Every scientific error had the support of logic.


Science, like an old atheist on his deathbed, has discovered God despite himself.

__________


JESUS

Every passing hour of the

dying is like a feather

falling from a songbird in

flight, until it soars no

more, but hobbles flightless

on this earth to sing for God…

until what's mortal cannot dance.


Jesus stares into his eyes for emphasis.


And when a feather falls from wings

Of God's immortal plan,

He weaves it into nests and things

That nestle in His hand.

___________
​

FADE IN:



"ANTIOCH, FIRST CHRISTIAN CHURCH FOUNDED BY ST PETER, DAMASCUS, SYRIA" is shown.


JESUS

(Trembling and feverish on the altar, holding Aaron's Rod for balance)


I am asked often about the afterlife,

how strange it seems that the spirit

can survive the body's dissolution;

I ask you, did spirit exist before

your birth? So, I say that spirit

persists after death. We can learn

from

The Lemon Tree.


The afterlife occurs to me,

When looking at a potted tree.

Bright lemons hang upon its boughs,

At odds with what the pot endows:



The common dirt and water drop

Create this flaming-yellow crop,

As strange as if a mammal's womb

Gives birth to fleas or to a broom.



Jesus smiles. His quizzical look and voice when he said "gives birth to fleas or to a broom" made several children chuckle.



If alchemy in plants revise,

Cannot the womb of death surprise?

If lemons come from dew and earth,

Then maybe death is only birth.

________________________________



BROTHER VS BROTHER: CO-EMPERORS OF ROME


Genre: Drama / History
​

Logline: With the Roman Empire in peril, never has sibling rivalry had a larger stage on which good and evil

struggle for victory. It portrays the heroic showdown between Marcus Aurelius, stoic philosopher,

and last great Roman Emperor and his maniacal adoptive brother, prodigal poet, Co-Emperor Verus

whose mind devolves into power-twisted, envy-soaked insanity.


Pitch: AMADEUS meets HIGH NOON
​


QUOTES FROM SCREENPLAY:



"The impediment to action advances action.

What stands in the way becomes the way."

Marcus Aurelius



"Never let the future disturb you. You will meet it, if you have to, with

the same weapons of reason which today arm you against the present."

Marcus Aurelius




"If it is not right, do not do it. If it is not true, do not say it."

Marcus Aurelius


"Waste no more time arguing about what a good man should be. Be one."

Marcus Aurelius
____________________




Every great culture begins on its knees before God, and ends on its back as

​ a whore.


Does not greater power also put mercy on her throne, and lend a dignity to

restraint that being powerless cannot possess?


The obvious does not exist.


Hopes and fears are only prophecies, but joy and character are facts.
​

Awareness opens whatever it touches: a blossom or wound.


Behavior is thoughts that we can no longer conceal.


Men are like children playing in an art museum, with God on the walls.


Evil is aroused by appeasement.


Vice prevents pleasure and happiness from coexisting.


The strongest proof for God is that vice can never make us happy.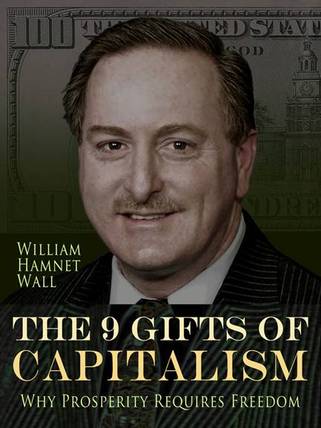 from The 9 Gifts of Capitalism--Why Prosperity Requires Freedom
by William Hamnet Wall

The beauty of capitalism is the freedom it employs, not the products it creates.

People fear capitalism as though it were anarchy, yet free markets require consent before
transactions occur.

If socialism worked, it wouldn't need capitalism to finance it.

The dementia of slaveholders and socialists is that their "social justice" cannot coexist with liberty
for all.

Capitalism codifies civil rights into free markets.

Socialism perverts the focus of charity from giving to receiving, from generosity to entitlement.

The splendor of capitalism is that it makes poverty a choice.

When profit is forbidden the seller, value is denied the buyer.

Capitalism demands that we sow before we reap. Socialism demands the harvest only.

Capitalism prevents slavery by allowing labor to benefit the one who toils.

​No government that takes away property rights will leave religious freedom unmolested.

Gift 1 Self-Interest - Capitalism Curbs Greed
Gift 2 Attraction - The Law of Attraction Becoming Tangible
Gift 3 Profit - Profit is Spiritual
Gift 4 Opportunity - Equal Opportunity Proves the Morality of Free Markets
Gift 5 Reality - Reality is the Highest Good
Gift 6 Incentive - Capitalism Spiritualizes Incentive by Linking It to Joy
Gift 7 Communion - Free Markets Bridge Group Animosities
Gift 8 Competence - Competence Turns Joy into Gold
Gift 9 Merit - Competition Reveals Merit
SEE ALL 9 DIAGRAMS BELOW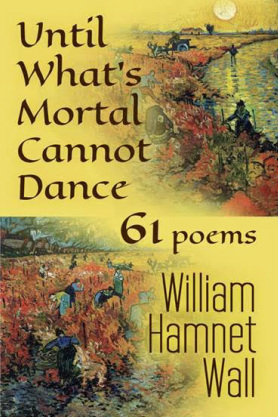 Poems Written by William Hamnet Wall

The Gallows of Spring

The rope of blossoms 'round the neck of winter,
Becomes the gallows of a season's foe,
Cuts short the winter's thaw with trap-doors falling,
That hangs the winter for its crimes of snow.

The hooded figure, Spring, who pulls the rope,
Has bloody hands as wet as thawing ice.
The frigid corpse must fertilize the field
And blooming flowers from the ground entice.

Thus beauty is akin to war, and flowers
That grace a woman's hand or fluent hair
Become the eulogy of what has died
To make their blossoms noble, rich, and fair.
June 1996


The Leaf

I breathed upon a leaf.
It fluttered.
Love breathed upon my heart.
I shuddered.

It danced with fragrant winds
At night.
I frolicked with love's risk,
Delight.

It sent its gentle shade
Across.
I shadowed joy with fears
Of loss.

It drank from deepest root,
And died.
But I betrayed true love,
And lied.

It fell to ground with seed,
And grew.
A leaf knows love, not I,
Not you.
August 1998

That East and West Are Wed
Wedding Song for David and Grace

Does not the sun at dawn and twilight prove
That east and west are wed,
Attired in veil of clouds and bridal skies
And sacred night their bed?

Does not the light relume the eastern realm
That faded in the west?
So too your Grace, bejeweled with morning light,
Will brighten all that's blest.

Sun is to earth what love to marriage is:
A sacrament of soul
Where God conjoins two hallowed separate parts
To one eternal whole.

If strife besets your bliss, recall this truth:
Your love lies in east.
No twilight sorrow is so dark that dawn
Is hindered in the least.
May 2012

Retire

The flower lays down its head
As if to pray;
Its petals loosen gently
To fall away.

The leaves depart from boughs
So tranquilly,
And float to quiet graves
Beneath the tree.

The dying lion quits
Its former pride,
Without a protest, seeks
New countryside.

But man cannot retreat
From his desire,
Though every living thing
Knows to retire.
from Introduction to
​

The Joy of Fracking --A Haiku Guide to Loving

​Earth, Freedom, and Fossil Fuels
​

by William Hamnet Wall


Haiku is a Japanese poetic art form consisting of three short lines.

Haiku often refer to nature's beauty in a way that allows for an

unexpected philosophical idea to be illuminated. Even when a reference

to nature is not present, simplicity and ironic conclusion remain. The

first and third lines contain five syllables each, and the second line

has seven syllables. In this book, haiku fall into three main topics:

loving earth, loving freedom, and loving fossil fuels.


LOVING EARTH


When you hear the phrase nature's beauty, what comes to mind Stunning

sunsets? Expansive displays of spring blossoms? Tempestuous sea tides?

Perhaps a beaver's dam on a creek, a spider's web in a barn, or a wasp's

nest attached to a shed? The regal lion, fleet stallion, or breaching

whale? The glorious harmony of natural laws?



One thing we do not add to the list is what Shakespeare called the

"paragon of animals". A human being.



Man segregates himself from nature as if our human impact on the world

is somehow less natural than that of the rest of creation...






​





from Thoughts from My Heart-- APHORISMS

​
by William Hamnet Wall



I have only two objections to opera: the words, and music.


People with low self-esteem ought to be ashamed of themselves.

​
Certainty lends a dignity to ignorance that not even truth conveys.


Narcissism allows us to be degenerate without the hassle of low self-esteem.


Conversion is the grandest miracle of all. It's proof that in the religious

​ community someone changed their mind.
​

When religion rejects science, it's called the Dark Ages. How can the reverse be

enlightenment?


The sooner you blame other people, the more time they have to fix your

problem.



The zealot in power is usually more dangerous than the one burning on the

stake.

​
Genius is the only beauty with more suitors after it dies.


Whoever would take your freedom to keep you safe, will take your safety to

keep their power.
​

Nirvana: enlightenment through having no desires, in the West called

severe depression.


The greatest hypocrisy is not pretending to be good, but feigning sin does no
​
harm.


Narcissism is more contempt for others than love of self.


Only a narcissist can raise his self-esteem by hating himself.



Middle ages are barbarous, ignorant and spiritually regressive. So was the

historical period.


Religion helps us to love our neighbors, and to ignore relatives.


Socialism perverts the focus of charity from giving to receiving, from generosity
​ to entitlement.


Fantasies spawn in deficient will.


Dreams keep our mind sane, and fantasies make it sick.


Enlightenment is being before wanting.


Self-pity is a way of becoming a martyr without being a saint.


The greater miracle is not that the blind can see, but those with eyes believe.


Placebos prove that faith can heal without medicine.


Like the prodigal son, science is coming home to religion after

squandering its fortune on the harlots of materialism.


No one goes to heaven by confessing the sins of someone else.

​
Divorce is selfishness disguised as incompatibility.


Gratitude is a gift more rare than generosity.


You cannot buy happiness because it requires giving.


Based on many experiments, empirical evidence is very unreliable.


Democracy robs Peter to pay Paul to vote.


There'd be a lot more martyrs in the world if being a saint wasn't required.


Atrocities of history will continue until power no longer corrupts.


No superstition provokes more bloodshed than this: government control over

people makes them safer.


Revenge kills the conscience of the victim.


The real function of cathedrals is to dignify mysteries of God.


If God wanted organized religion, He would have picked women as disciples.


We feel more martyred by the suffering we cause than we endure.


Lilies of the field are a dream come true. Dream beautifully.


Awareness opens whatever it touches: a blossom or wound.


A flower turns sunshine into blossom. Enlightenment turns your duty into joy.


The pathology of greed is not reaping too much but sowing too little.


Socialists measure their generosity by how much they take from others.



Most suffering is caused by weakness, not injustice.


Only wisdom can expand freedom by reducing choice.


Socialism requires two types of greed: wanting more for yourself than

you have earned, and wanting less for another who has earned it.


Arrogance is high self-esteem without virtue.


The demand for victim status exceeds the supply of tyranny.


Every great culture begins on its knees before God, and dies on its back as

a whore.


The strongest proof for God is that vice can never make us happy.

​

Hearts may sow our dreams, but discipline reaps the harvest.


Fear grows where love appears absent.
​

You'll never be lost if not knowing delights you.


Excerpt from Novel:

LOVE IS THE GREATEST SUPERHERO

Novel

Written by William Hamnet Wall


Table of Contents

Chapter 1 ABDUCTION – THE VAN .
Chapter 2 AMBULANCE / HOSPITAL FIREWORKS
Chapter 3 Navy SEAL TOUR #1- ISIS
Chapter 4 FLASHBACKS
Chapter 5 ANTIOCH – SERMON ABOUT A LEMON TREE
Chapter 6 SERMON ON THE MOUNT/ARK OF THE COVENANT
Chapter 7 LIMO RIDE WITH JAMAL
Chapter 8 WHITE HOUSE MEDAL OF HONOR CEREMONY
Chapter 9 BEN'S MOTHER'S DAY BREAKFAST
Chapter 10 PRISON RELEASE IN DEATH ROW
Chapter 11 HOUSE PARTY – BOTTLE OF BEER PARABLE
Chapter 12 CHRISTIAN BAKERY
Chapter 13 FISHING TRIP
Chapter 14 ABORTION CLINIC VISIT
Chapter 15 Navy SEAL TOUR #2 NORTH KOREA
Chapter 16 JENNY – MENTAL HOSPITAL VISIT
Chapter 17 WEDDING OF CHIVONN AND JAMAL
Chapter 18 JENNY WITH COLORED CHALK ON SIDEWALK
Chapter 19 JOE'S MOTHER'S DEATH BED
Chapter 20 NAVY SEAL TOUR #3 – ISIS NEW LEADER
Chapter 21 CRUCIFIXIONS ON A HILL



Chapter 1
ABDUCTION – THE VAN


As with many pedophiles, the day starts out the same: squalid fantasies. Mental sewer lines flow into
the open cesspool of Henry's brain from many sources: memories, unrequited dreams, unprosecuted
assaults, illegal pornography, and many other tributaries of depravity too numerous to include. Notice
that the word cesspool is selected, not toilet, for a toilet implies flushing, proactive movement of the will which is not manifest here. It's closer to hoarding than flushing, to rust rather than friction, akin to
passivity more than demonic activity, though a tipping point is occurring. A decision is so abruptly made that he topples his bowl of Cheerios all over himself, onto the unpolished wood floor of his studio apartment. He will abduct a girl or a boy into his van.

Just as hoarders are forced into unpleasant action by neighbors, landlords, social services or
courts, by external imposition, so Henry's refusal to flush the contents of his mind leads to fecal
overflow between his ears. Somehow, the milk and cereal that splashed onto his lap, over his shoes and onto the stacks of old newspapers and magazines surrounding his kitchen table like a fortress is his external impetus to act. He jumps up indignantly as if his future victim soaked him maliciously in his
own home. He trudges through discarded wrappers, open cans, feline corpses and skeletons, a landfill
with soiled walls, to rouse his roommate.

"Wake up!"

He shakes the shoulder of perhaps the only man more passive than Henry.

"Who is it?" Sludge mutters.

"It's Henry, stupid. I need your mattress. We're going to abduct a child today, and I need to see
if it will squeeze into the bed of my van."

"Ok. ok. Hold on. I just woke up."

Henry grabs the stained mattress without sheets by its two rope handles and rolls Sludge off of it. He
tumbles into a heap of rubbish and half-opened condensed milk cans, one of which slices a curved gash
down to his cheek bone.

Sludge screeches, "Oww! Hold on. I think I got cut." Blood comingles with moldy food on the
floor, moistened with stagnant pools of milk at the bottom of open cans which sprayed like geysers
when he crashed headlong into them.

Henry ignores his plea, "Help me, you idiot! Grab the other end!" The mattress slithers like a
sled across the debris. A crooked smile crosses Henry's expression, either because of exhilaration due to his decision to act or lugging the mattress through this wonderland revives muscle memories of pulling a sled up a snowy hill with his father as a boy. Either way, he is perhaps more happy for a moment then he could remember; one wholesome thought makes a difference.

"Put on some pants, you slob." said Henry to Sludge as they exit the apartment.

"We're only going to drive around right, find a kid. I don't need pants for that, do I?"

"Yes, we need to get gas." snaps Henry. "You may raise suspicion, a guy with a deep slash on
his face, blood-soaked shirt, walking around without any pants on. Come on. Are you stupid?" Henry
abandons the mattress, and enters his van, and drives it to an overflowing parking lot metal trash can.
Henry opens the back doors of his van, and adds trash onto the spillover. Sludge tries to cram the
mattress into the van. With much effort, he succeeds.

They drive to a gas station, then slowly down residential streets.

"Damn!" explodes Henry. "Too many other kids around. Why are these parents watching their
kids?" he laments. "When I was young, we were left outside all day by ourselves. This is annoying."

Sludge didn't see the irony in saying, "These parents are making it hard for us. What's wrong
with parents nowadays? My uncle says it used to be a lot easier to abduct children." As Henry's
frustration mounts to a feverish height, a reckless determination saturates his thoughts. He slams on
the brakes, and barks at Sludge, "Take that one!

Sludge, "Which one?"

"The one in the yellow shirt."

"But the parent is in the yard planting a tree."

"Do it!" yells Henry.

Sludge jumps out of the passenger's seat and runs toward the little boy. He begins to carry the
screaming child under one arm like a rolled up carpet. The parent runs toward Sludge with a shovel in
her hand, and hits him on the shoulder, and breaks his clavicle. He is forced to drop the child, and
scrambles back to the van.

"Ahhh! She broke my shoulder!"

As Henry careens down the street, he says, "You drive. I can't trust you to get the job done." He
abruptly pulls over to let Sludge drive.

"I'll be in the back. This sliding door is much wider. I have two restraints tied to these metal
loops. They'll definitely secure their wrists. Are you listening?"

"I'm in pain!"

"They're about three feet apart." He tugs on ropes attached to metal rings in his van used for
securing loads. "When you find one alone, slow down, ok? I'll jump out this time. He pulls out a long
knife from a sheaf on his belt

"Look at this." He waves it in front of Sludge as he drives. "See it?"

"Yeah, I see it. It's a nice one." says Sludge twinging in throbbing pain. "I'm hurtin' for cert'in."

The van pulls up next to a young girl using colored chalk to write on the sidewalk. She looks up as the
van slowly stops next to her, and smiles. She screams for her parents as Henry drags her through the
van's sliding side door onto a mattress wedged into place, as the getaway driver screeches away at top
speed. Her parents chase after her in a panic. Other neighbors pile out of their homes, and are seen
calling 911.

Henry yells at Jenny, "Shut up!"

He smacks the girl's face, and binds each wrist with ropes attached to hooks.

"Stop kicking me." he mumbles indignantly.

He holds his knife to her throat and she becomes petrified in silence and stops struggling. She closes her eyes in fear, and starts praying. The van is at rest behind three cars at a stop sign with heavy traffic
streaming by. Sludge looks frantic, swings his head back and forth.

"What's happening?" screams Henry.

"At a stop sign; it's taking forever." Sludge honks the horn anxiously.

"Don't honk, you jackass!"

The large hand of Jesus on the handle of the van's sliding side door is seen. Crucifixion scars are
visible. He opens it, wearing a robe with an opening at the neck, a sash belt, sandals, "tassels on the
corners of … garments, with a blue cord on each tassel." long hair. His strong, kind face looks at peace.
As He tries to enter the vehicle, He gets kicked viciously by Henry, but manages to hold onto the
threshold and his pant leg as the vehicle speeds away, driven on the sidewalk to avoid the traffic.

"Get out of here now! Faster!" huffs Henry.

Finally, Jesus manages to slam the door shut as the van swerves to avoid oncoming traffic. Henry attempts to stab Jesus in the heart, but the knife goes straight through His left palm. Henry and Jesus, who is wincing in pain, wrestle on the mattress, slamming each other into side panels and the back door. Jesus gets grazed in the temple and sliced on the back. The girl kicks the abductor in the knee as he tries to catch his breath.
"You are a brave girl. I thank you." says Jesus.

Soon after, the van crashes. Henry is knocked out. Jesus unties Jenny, who motions to be picked up, then buries her face into His blood-streaked robe. She wriggles her head upwards on His chest until she finds comfort in the warmth of His skin as her cheek nestles in the opening of His robe below His neck. She tries to conceal her eyes under the hem of the garment, but closes her eyes instead to achieve the necessary darkness and asylum.

"My precious one." He whispers in her ear.

Sirens are blaring, lights are flashing through the shattered windshield. Sludge tries to climb out a
broken window, clutching his shoulder, but is dazed, and is easily subdued by police.

"'Be still. Let not your heart be troubled.'" I will return you safely to your parents. Do
you hear me, precious one?"

Jenny nods through her quivering and tears.

Jenny's father is motionless in the middle of the street, as if marking the spot of the abduction.
He stares blankly at the asphalt near his feet as if he were reading a gravestone bearing the name Jenny. His fingers spread apart slowly as they rise up toward his forehead; his fingertips freeze into that position, touching his temples on both sides as curved thumbs under his jawbone anchor them into place.

Police are on the sidewalk writing their reports, neighbors milling around in their yards, and
many others are sitting on their porch steps waiting for any news. His wife is pacing with a cell phone to her ear, hovering around her husband, yells,

"They found her! John! John! She's ok!"

"What?" asked Jenny's father.

"A man dressed like Jesus saved her, broke His way into the van at a stop sign, hung out of the
van during a high speed chase. They're calling him a superhero! I have detective Murphy on the phone."
She hands the phone to John whose mouth is fixed open as he grunts into the cell phone.
Police extricate Henry's unconscious body from the van, and put him in handcuffs and carry
him to an ambulance. Jesus emerges holding Jenny. Chivonn, a black paramedic with a round
cheerful face and eyes possessing both warmth and intensity, stares at Jesus intently.

"Is the girl hurt?" Chivonn asks Jesus. Jenny shakes her head with her eyes still closed, clinging
more tightly to her protector. Chivonn feels her little arms and legs for any fractures or evidence of pain.

"The whole city is calling you a superhero. Hanging out of the van like that! Wow. Let me see your hand, please. He shows His wounded hand. "On the radio, they said you looked like Lord Jesus. You sure do with that fresh wound in the exact spot of the crucifixion. But your other hand would have scars in the same place too, your head, side--"

Jesus shows her His other hand with scaring through the palm. She notices a ring of scaring around His hairline. She faints, drops like a sack of potatoes to the ground. He bends down to grab one of her hands to help her up, but she starts crying, and remains limp. Still on the ground, she adoringly touches the mounds of asymetrical of scarring on His feet. She struggles to stand, and uses His arm to steady herself.

"Thank you for coming back, dear Lord! We need you so much! See what you did in just one
day? Who knows what this little girl would have gone through?" She pauses to imagine, shaking her
head. "Lord, I pray to you often."

Jesus responds, "I know you do, my dear one. It is my great honor to meet you in the flesh."

Chivonn blurts out excitedly, "Your honor? No sir, it is my honor to touch you, to see you, to put a face to all of all my prayers and gratitude, to look at the arms I hope to fall into when I die. I thought I would have to wait…" She stopped abruptly, lowered her head before saying the word "heaven" in His presence. That is His call, not mine, she thought. He called her His "dear one" It's best not to speak, she thought.

"It's ok to say heaven." says Jesus warmly…May I relate to you a promise I made?"

"Of course!" replies Chivonn.

In a polite tone, He continued, "I promised my precious one…" He stared down at Jenny. "that
I would bring her home safely to her parents who anxiously await her return."

Chivonn sputters, "Yes Lord, forgive my talking too much--" Jesus hugs her and she puts her head on the other shoulder, not taken by Jenny. She no longer feels the need to talk. It would be impossible to determine which of the two trembled more, and which more comforted. Chivonn closes her eyes and enjoys His embrace.

"Oh, Lord. Oh, Lord." she mutters as she regains her composure. "Let's take her home, and
get you to the hospital. Jesus nods, and steps into the ambulance holding the girl. Detective Murphy
approaches Chivonn,

"Detective Murphy. Can He make a statement?"

"No, He needs attention asap! We'll meet you at the hospital.

"We'll give you a police escort." offered Murphy.

"Jesus promised the victim that He'll bring her home first. So I'm taking them there."

Murphy, smiling at her, says,

"Did you say Jesus?" He paused to see her nod in the affirmative. "He's quite a brave fellow
none the less. Is He going to be ok, looks like He got stabbed all over the place?

"Yes sir, right through His hand, his back , and temple. His prior wounds suffered two thousand
years ago are still visible today. I saw them. His new wounds…it's like He's being crucified all over
again. Damn it, Mr. Murphy! Why does He have to be tortured like this again?" Chivonn's face
contorts in pity as her last words murmur from her lips. Murphy pauses to show respect for her distress.

"I'm sorry you're so upset. I must ask you to follow the escort to the parents' house. Do you
know the address? Chivonn affirms her awareness. "Great. They'll be glad to see her, the little cutie. I'd
be out of my mind if it happened to my daughter. Is she ok?" asked detective Murphy.

"No telling. Somehow, she's not physically hurt. It's a miracle."




Chapter 2
AMBULANCE / HOSPITAL FIREWORKS


Chivonn works on the knife stabs suffered by Jesus during His rescue of Jenny; she takes off His
robe from the waist up, looks at fresh wounds on His back, notices that it is covered with countless
scars from being scourged previously. His hairline, exposed by tilting His head back, shows injuries
caused by a crown of thorns. She starts crying at the shocking discovery.

"Look what we did to you!"

Jesus feels her salty tears fall on His back; they sting the open slashes to which she attends, but
soothe the ridges of old scars. He imagines the contours of those ancient wounds appear like satellite images of mountain ranges formed by tectonic plates charging at each other from opposite directions in slow motion beneath the ground like two rams butting heads. As Chivonn weeps, Jesus ruminates on how the clash of moral tectonic plates of good and evil spawn upheavals, and cause the lashes on His back. How like welcome rain seems her tears on this mountain range of sorrow! How grateful He is to have them, even if they prickle the newest injuries. Still looking forward, He stretches one hand back over His shoulder, passing His ear, raising His elbow until she notices His act of gratitude. So it is that she places her hand in His. She continues tending to His newest wounds with one hand, and weeping as quietly as she is able.

"Sweetheart, you're home now. We have reached your parents' home." says Chivonn to Jenny
as she pulls up the robe of Jesus. She lets go of His hand, walks around to face Him still holding her, and motions Him to stand. She straightens His robe and sash belt, presses His hair into place, as she might her husband before leaving for work, and gives a friendly smile of approval.

"'I'll be waiting here for you." says Chivonn as she notices the throng of reporters, neighbors
and curious onlookers form a narrow alley to the door of Jenny's parents who stand at the entrance of
their home with the front door wide open. Jesus carries Jenny through a mob yelling questions at Him
which He ignores. The parents are seen yelling the girl's name; Murphy waves his hand to calm them. Murphy clears the way with the help of other police personnel.

A lady, holding the hand of a young boy, breaks through the human barrier and sticks the stem of a rose in Jesus' hand, which He is almost compelled to hold. He stops suddenly, though Murphy tries to move Him along. He stares into the lady's eyes.

She says, "We love you! You're our hero! We love you!"

He parts His lips slightly as if starting to say something. He kneels down to shake the hand of the five
year old with His uninjured hand. The child reaches out with his palm up, and notices the crucifixion
scars of Jesus. The boy touches the top of His hand, turns it over, and says looking into His eyes,

"You've got a boo boo."

"Just a little one from a long time ago." replies Jesus. Murphy feels sudden compassion, but
gulps it down as if swallowing his tears instead of shedding them. The boy pats Jenny on the back.

"It'll be ok." he says. Jenny turns her head briefly to look at the boy.

Jesus smiles, "That is very kind, very sweet…to comfort Jenny. Your mother and father have
taught you well.".

The crowd is silent.

"I don't have a father. He died."

"He was a good policeman, was he not?" asks Jesus The mother covers her face with her hands
in amazement.

"Yes he was. He died." says the child.

"In the line of duty." adds the mother with her hands still obscuring her eyes.

"You still learn from his good example, his kindness and bravery. He still teaches you, is that
true?" The child nods. "Then does he not still live in your heart?" The child nods again. "Look at this
rose." says Jesus "Can you see it?" He covers it with the other hand.

"No."

"You cannot see it, but it still exists." Jesus makes the boy laugh by making the rose disappear
several times with jerky motions, obscuring the flower in quick succession.

"Child, tell me what you see." says Jesus looking up at a tree.

"I see the wind blowing the leaves and branches." answers the child.

"How can you see the wind? It is invisible."

"Because it moves the leaves, I know it's there."

Jesus smiles, "Does not your father move your heart in the same way? Invisible and powerful at
the same time. Never say he does not exist. 'I don't have a father.'"

"Where is he?" asks the boy. Jesus touches the boy's heart.

"Here. 'The kingdom of God is within you.' Your heavenly father lives in here as well. I say to
you, with God in heaven as my witness," placing His hand on His chest, "that you have two fathers. Do
not repeat that you have no father, child." Jesus pats the boy on his head. As Jesus walks into the house, Jenny still clings to Him. Murphy shakes his head as a boxer does after being concussed. He stays outside to answer questions yelled at him.

The girl's mother does not notice Jesus holding her daughter. She stares only at the back of
Jenny's head, and reaches out a hand to rub her back. Grief narrows vision except to one's pain, blinds
us even to the cause or mediation of it. Intense grief is like a star gazer stupefied by the twinkling lights in the sky. Each flash illumines one aspect of sorrow like a strobe light in a dark room highlights one object at a time, then another object, then another so quickly and briefly that sorrows seem numberless and ubiquitous .
.
"Sweetheart." is all she could mutter. She places both hands under her arms and pulls at her
daughter gently. Jenny holds on tighter. The mother, in an act of selflessness, lets Jenny remain where
she feels safest, rather than satisfy her own desire to be her protector. Soon her impatience takes over her movements. She is willing to apply more force.

"Jenny! Sweetheart, you're safe now. You're home. You can let go. You're home now. Honey,
let go."

Jesus turns the girl to see her parents. Jenny reaches for her mother who holds and rocks her in her arms. She buries her head into her chest, trying to cover her face with the opening in her blouse. The parents look at Jesus in amazement. Can it be? Can we trust our eyes?

The father says, "Thank you so much for your heroics in saving our little Jenny. You're our
superhero. How can we ever repay you?"

Jesus replies, "Love is the superhero. My Father's will be done, not my own. Come what may!
Come what may!" He turns to leave, grabbing onto a door knob to steady Himself from fainting. The
father raises a hand to stop Him.

The father continued, "Would you like to sit down? Can we offer you something to drink? You
look like you're about to faint. Mr. Murphy told us about your injuries. I'm sorry you were injured. I'm
not a religious man, but I prayed for her return." As Jesus attempts to exit, the girl reaches out for Him.
Jesus grabs both sides of her head, kisses her forehead, and whispers,

"My precious one, I love you with all my heart."

The girl nods as Jesus leaves. He meets Murphy outside on the door step.

Murphy says, "Are you ok? You look terrible. Let me help you."

He wraps an arm of Jesus around his neck and walks Him toward the open doors of the ambulance. Jesus looks up at the sky as if catching a glimpse of His Father. Must I suffer again? As if receiving an
answer, He nods in reverence, and casts His eyes downward as he lumbers toward the ambulance with the assistance of Mr. Murphy. The boy holds up two fingers as Jesus passes.

"Two fathers. Very good, child." mumbles Jesus, who brushes the top of his head.

"How did you know my husband?" asks the boy's mother.

Chivonn grabs the rose out of His hand, reaching for His uninjured hand, says

"Upsy daisy. We'll get to the hospital, stat."

"He fell into my arms." Jesus replies to the woman before retreating inside.

The piercing sirens jolt the crowd into making room for the vehicle. Cheers ring out. People are
seen waving as the ambulance drives away. The mother and boy blow kisses to the ambulance as it
speeds away. The reporters look confused. They don't know what to think. They stammer into the
television cameras. Some confess they do not know how to report what just happened. Murphy gets into his police car and follows the emergency vehicle to the hospital.

Inside, Jesus sits on the edge of a gurney, bows His head in prayer. Soon, His posture collapses,
and He lays down on the gurney. Chivonn administers an iv. Chivonn sits down, reaches for her bible in
her backpack, sets it on her lap, and remains silent the entire trip. Radio communications are heard as
they approach the hospital. Jesus opens His eyes. Chivonn hands Him her bible, opens it to the cover
page, hands Him a pen.

"Would you please sign my bible?"

He writes a short message and signs it. The words written are "Your faith is a treasure. Love always,
Jesus."

Chivonn covers her mouth, kisses Jesus' hand; she puts the bible back in her bag. A hospital employee
greets them, and Jesus is placed into a wheelchair. They approach a lady typing into a computer. Chivonn and Jesus stand behind a counter.

"First name please." she asks in a monotone.

"Jesus." She looks askance at Him...

​9 DIAGRAMS
From The 9 Gifts of Capitalism--Why Prosperity Requires Freedom
by William Hamnet Wall

Gift 1 Self-Interest - Capitalism Curbs Greed
Gift 2 Attraction - The Law of Attraction Becoming Tangible
Gift 3 Profit - Profit is Spiritual
Gift 4 Opportunity - Equal Opportunity Proves the Morality of Free Markets
Gift 5 Reality - Reality is the Highest Good
Gift 6 Incentive - Capitalism Spiritualizes Incentive by Linking It to Joy
Gift 7 Communion - Free Markets Bridge Group Animosities
Gift 8 Competence - Competence Turns Joy into Gold
Gift 9 Merit - Competition Reveals Merit